Shutdown, Russian Oligarchs, Syria and more...
Today on The Norman Goldman Show
Live 3pm - 6pm on 910 AM in the San Francisco Bay Area and on iHeartRadio
It's Day 26 of the #TrumpShutdown and with no end in sight, Nancy Pelosi just showed why she is a crafty politician! Republicans have shown their racism for decades, but now we add to that something we have seen a lot of lately - non-voluntary compliance with the "rules" and the "teacher" is that infamous racist, Congressman Steve King of Iowa!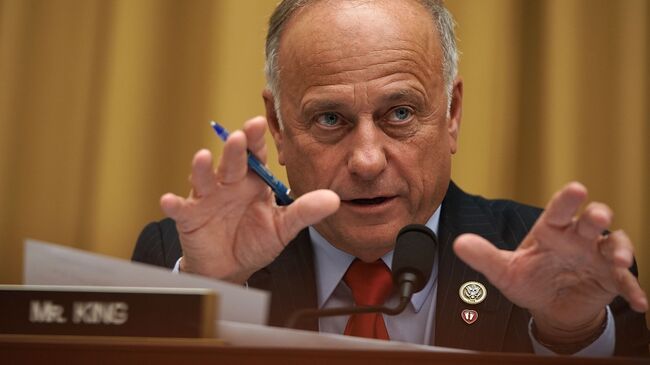 Senate Republicans showed they too are #PutinsPuppets today by helping #BenedictDonald relieve sanctions on a big Putin crony! And, the new Attorney General-designee resumed his lying before the Senate.
The corporate media has been melting down over the possible move by #Trump to pull the U.S. out of NATO. What's going on here? And, Syria was the place where more Americans were killed today. ISIS claims responsibility, but they would say that.
If you want something from #CriminalDonald, stick money in his pocket. T-Mobile knows that and I'll show you how they added to the swamp. Plus, a long-anticipated name has entered the presidential race - Senator Kirsten Gillibrand of New York!
- Norman Goldman
Photo Credit: Getty Images

The Norman Goldman Show
Want to know more about The Norman Goldman Show? Get their official bio, social pages & articles!
Read more