Fake News, Stolen Elections, Khashoggi and more
Today on The Norman Goldman Show
Live 3pm - 6pm on 910 AM in the San Francisco Bay Area and on iHeartRadio
We start with excellent examples of both fake and real news, contrasting against each other. The war on truth is changing the power dynamic in Washington because a new American majority is emerging!
Senior Legal Analyst time is also part of the real news and #Russiagate story of the day. The new, so-called 'acting attorney general' is the subject of a new lawsuit - by Senators!
Three concessions by three Democrats show three stolen elections by three Republicans in three rigged and fixed contests. What if we gave the Republicans a dose of their own medicine? #OneStandardAppliedToAll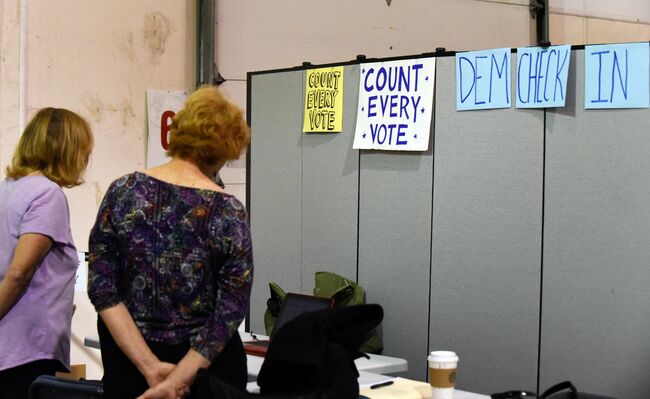 We measure the overall economic health of the nation by how well the rich and big business are doing. We shouldn't do that; but even by that measure, things are going wobbly in the stock market. However, Michael Bloomberg is doing great and just donated almost $2 billion to Johns Hopkins. Why? And, remaining on the business front, the chairman of Nissan was arrested. For crimes. Financial crimes?
The latest developments in the brutal, premeditated murder of Jamal Khashoggi make the theater-of-the-absurd we have seen so far even worse.
- Norman Goldman
Photo Credit: Getty Images

The Norman Goldman Show
Want to know more about The Norman Goldman Show? Get their official bio, social pages & articles!
Read more