Senate Judiciary, Continuing Blue Wave, California Fires and more
Today on The Norman Goldman Show
Live 3pm - 6pm on 910 AM in the San Francisco Bay Area and on iHeartRadio
A federal judge nominated by you-know-who turned on his 'boss' and ordered the restoration of Jim Acosta's press pass, for CNN. But, there's a new incoming chair of the Senate Judiciary Committee and that's even worse news than Chuck Grassley, who was there until now! Senior Legal Analyst time today!
The Democrats keep picking up seats in the House and it looks like California will flip six Republicans seats! Plus, history has been made in John Wayne and Ronald Reagan-land!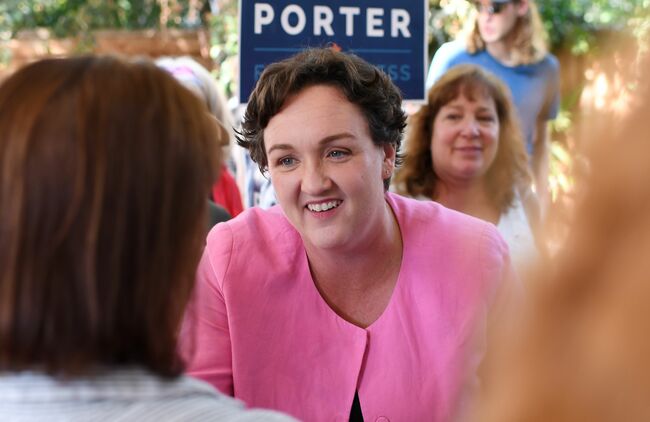 Democrat Katie Porter has won the election for the 45th congressional district, flipping a formerly deep-red Orange County seat.
In Florida, it's 2000 all over again - only worse?!?!
The Special Counsel finally made a mistake. And let slip that Julian Assange is a criminal defendant in #Russiagate. I wonder why? I don't wonder why the California fires are so bad - and the situation is getting worse. And, since it's Friday, we look at guns and the #Empire as we always do.
- Norman Goldman
Photo Credit: Getty Images

The Norman Goldman Show
Want to know more about The Norman Goldman Show? Get their official bio, social pages & articles!
Read more