Congressional Elections, #BenedictDonald, a Political Realignment & More
Today on The Norman Goldman Show
Live 3pm - 6pm on 910 AM in the San Francisco Bay Area and on iHeartRadio
With the elections upon us, a lot is happening. #RacistDonald is in full horrible mode, but is he causing a fundamental realignment of the American political landscape? His supporters call themselves 'saviors of the white race' and what effect is that having? Plus, who are these guys to claim they get to set the rules? Our culture and heritage is changing - a political realignment appears to be here!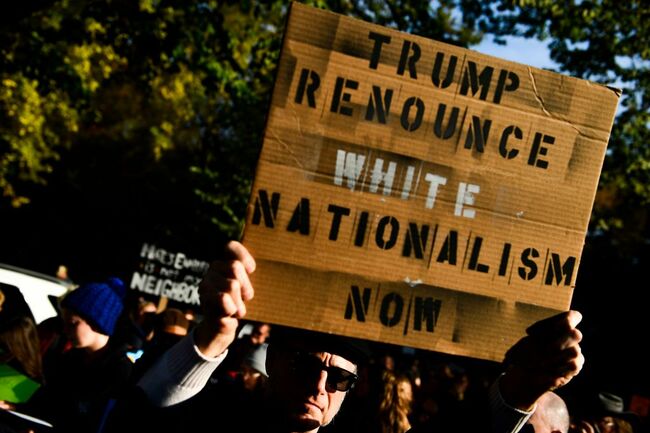 The federal debt and deficit are skyrocketing and why is no one complaining? Republicans? Plus, if we REALLY wanted to #DrainThe Swamp, why are we deregulating some of the biggest banks?
The evidence tying the death of Jamal Khashoggi directly to the so-called 'Crown Prince' (also known as 'MBS') just got stronger. We will get to the truth eventually!
On Beyond The Norm, our guts have "microbiomes" going on in them; these trillions of bacteria need to be minded and tended to keep them healthy! BUT, they also change - move to a new place and your microbiome changes! Is that a good thing?
Fierce independence means investigating strange questions. We do this regularly, here, at the home of fierce independence - The Norman Goldman Show!
- Norman Goldman
Photo Credit: Getty Images

The Norman Goldman Show
Want to know more about The Norman Goldman Show? Get their official bio, social pages & articles!
Read more