Anti-Semitism, Brazil, Elections and more
Today on The Norman Goldman Show
Live 3pm - 6pm on 910 AM in the San Francisco Bay Area and on iHeartRadio
The mass murder in Pittsburgh on Saturday, based on anti-Semitism, exposes a lot - and we'll explore as much as we can today. But, group punishment, group judgments, prejudging classes of people, is that who we are as Americans?
Brazilians confronted these same questions and just chose their own version of Donald Trump. No kidding. But is there more going on in Brazil's politics to explain this?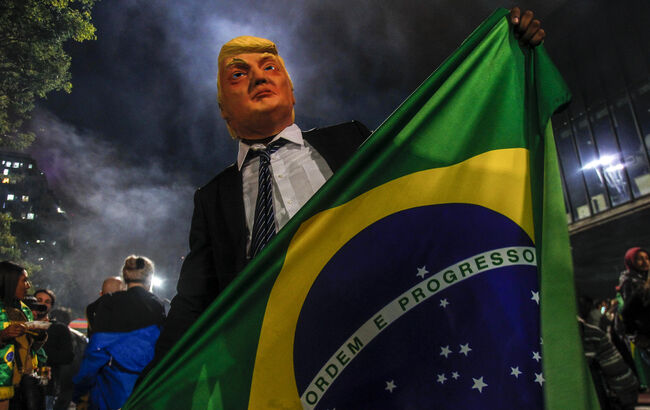 The Congressional elections are next Tuesday. Next Tuesday! And, Georgia remains in focus!
Senior Legal Analyst time involves the #MAGABomber and his first court appearance.
A #RealChristian confronted #FakeChristian Jefferson Beauregard Sessions today and it was awesome!
It feels like German Chancellor Angela Merkel has been a stable democratic rock, in the middle of Europe, for like, ever. But, all things must end and she's leaving. The timing? With you-know-who on the rampage?
- Norman Goldman
Photo Credit: Getty Images

The Norman Goldman Show
Want to know more about The Norman Goldman Show? Get their official bio, social pages & articles!
Read more