Kavanaugh, Cosby, Rosenstein and more
Today on The Norman Goldman Show
Live 3pm - 6pm on 910 AM in the San Francisco Bay Area and on iHeartRadio
Politics, law and the #MeToo Movement all merge today in a raw and nasty brawl over a Supreme Court seat. New accusers have stepped forward and the Republicans are attacking. How many more must speak out before he is done, even by Republican standards?
Bill Cosby is going through a sentencing proceeding today and isn't that coincidental? We'll do Senior Legal Analyst time there too.
The Deputy Attorney General went to the White House today and it looks like we are near the end for Rod Rosenstein as Deputy AG, thus the end for protecting #Mueller. Are you ready to march? We have an investigation to protect!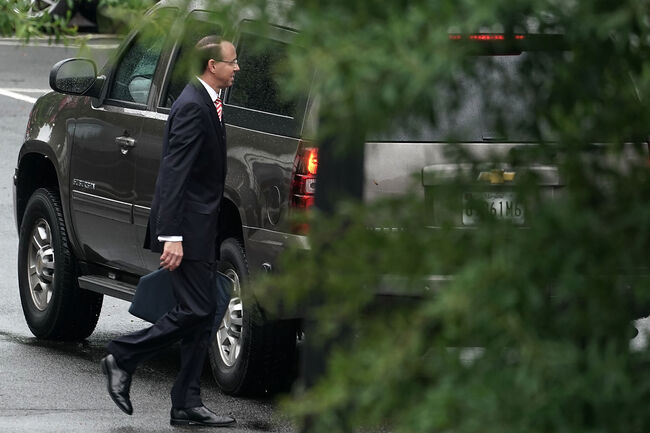 The story put forward by the white Dallas cop, of wandering mistakenly into a black neighbor's apartment and shooting him, thinking he was an intruder in her apartment, continues to not make sense. A new development was added to the story today.
- Norman Goldman
Photo Credit: Getty Images

The Norman Goldman Show
Want to know more about The Norman Goldman Show? Get their official bio, social pages & articles!
Read more