Kavanaugh, #MeToo, Laura Ingraham and more
Today on The Norman Goldman Show
Live 3pm - 6pm on 910 AM in the San Francisco Bay Area and on iHeartRadio
Much has happened in the past 48 hours! Christine Blasey Ford has now stepped forward - and one Senator called her brave - to make her allegations of sexual assault publicly. It appears both she and Kavanaugh will testify publicly. When will they testify, is the question. And we see again, the #MeToo Movement is alive and well!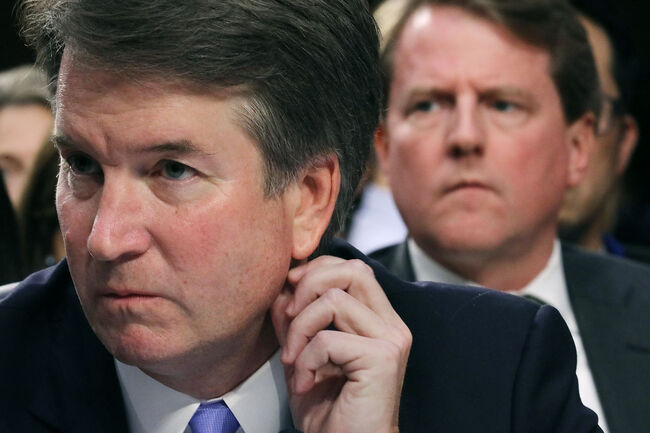 We will also see very clearly now, the exposure of fraudulent claims to principle as well as raw power politics in that Kavanaugh process. Speaking of fraud, #Russiagate returns with Senior Legal Analyst time and a Manafort update! #BenedictDonald has been unusually quiet lately - is Manafort the reason why? And, the aftermath of the hurricane is just as bad as we thought it would be.
Those tax cuts for the rich and big business have been just as awful as we thought they would be and Laura Ingraham has a brother and he is no fan of his sister - or their father!
- Norman Goldman
Photo Credit: Getty Images

The Norman Goldman Show
Want to know more about The Norman Goldman Show? Get their official bio, social pages & articles!
Read more