Puerto Rico, Primary Results, Gender Equality and more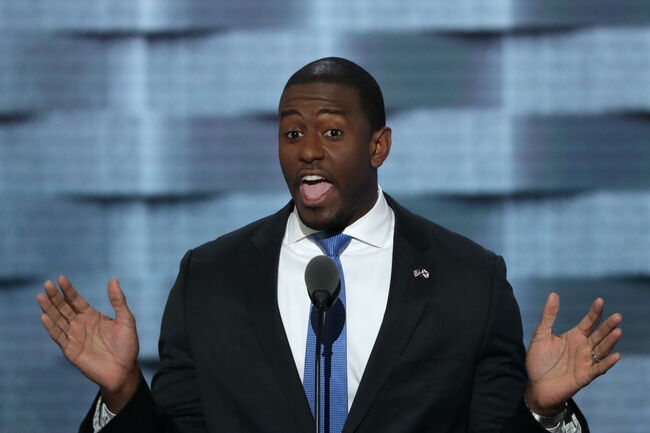 Today on The Norman Goldman Show
Live 3pm - 6pm on 910 AM in the San Francisco Bay Area and on iHeartRadio
Florida had some interesting developments in its primary last night. First, a pro-Trump racist won the Republican side. Then, an African-American Mayor, Andrew Gillum (above), won the Democratic nomination. But, there's a detail or two we must address.
Puerto Rico is still devastated by Hurricane Maria and now we know the death toll was vastly higher than previous "official" estimates. In fact, the numbers are horrific. Speaking of horrific, an ex-CIA Officer apparently had her federal security clearance application (a very sensitive document) leaked, unredacted, to a Super PAC aligned with Paul Ryan! If this were Democrats doing this?
The latest war on the Department of Justice has a very special official targeted. A pattern has long since emerged! It's a war on democracy in America!
Senior Legal Analyst time returns with the end of cash bail. In California. How will we keep criminals from doing more crimes or just walking away?
Wealth and income inequality are in the spotlight again as a new survey shows 40% of Americans are struggling desperately to meet their basic needs. And there's more. And, in an advancement for gender equality, a woman will be the president of the United Farm Workers, for the first time.
- Norman Goldman

The Norman Goldman Show
Want to know more about The Norman Goldman Show? Get their official bio, social pages & articles!
Read more