Today on The Norman Goldman Show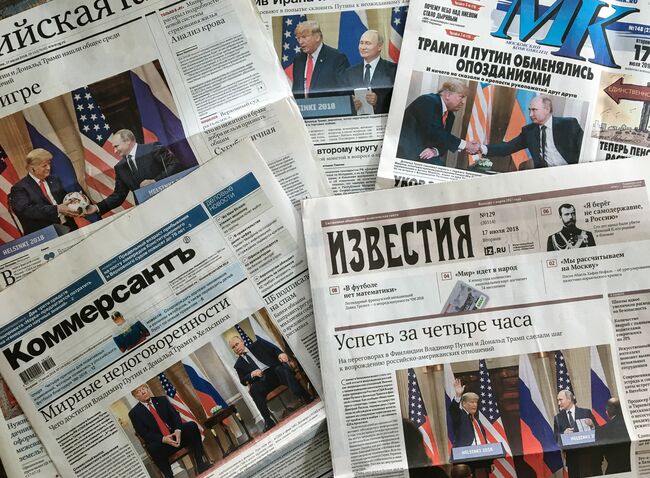 Today on the show, justice is served on #PutinsPuppet and the secret Helsinki meeting, another flip-flop on #Russia, #NATO, the #AmericanEmpire, Tucker Carlson, #AmericanExceptionalism, Senior Legal Analyst time, ovarian cancer, sex, the #NRA and Vladimir Putin, plus James Comey wants us all to vote for the Democratic Party in November!
There is an effort in the Senate to subpoena the interpreter at the #BenedictDonald/Putin secret meeting to testify as to what was discussed - and agreed to! Can they do that? Also, a new day, a new flip-flop from #BenedictDonald: Now he disagrees with his Director of National Intelligence on whether #Putin is interfering right now! Trump says 'no' but his official says 'yes.'
#NATO is at the top of our agenda, too, as #CriminalDonald is so dumb and reckless, he might just stumble us into a war. And, this brings up the #Empire - we may be able to use this? On this issue as well, has anyone noticed 'American Exceptionalism' is being trashed?
Senior Legal Analyst time returns with two segments; one involves a giant verdict over talcum powder, women and ovarian cancer. The other is part of #Russiagate and involves the NRA, an upcoming trial, sex and Putin. Yuck.
He helped give us #DonaldTrumpWhoIsAPerv as the illegal occupant of the White House, but now ex-FBI Director James Comey wants us all to vote for the Democrats this November! Guess why?
- Norman Goldman
Photo Credit: Getty Images

The Norman Goldman Show
Want to know more about The Norman Goldman Show? Get their official bio, social pages & articles!
Read more