California Ghost Town Cerro Gordo Sells For $1.4 Million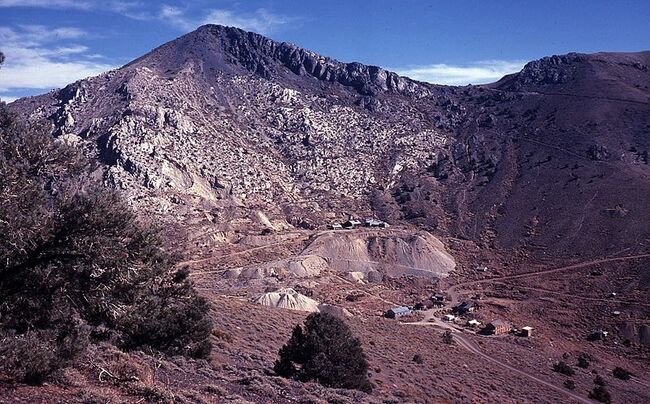 A ghost town that has been abandoned for years is finally under new management after being listed for sale the last few months.
Cerro Gordo, a town tucked away in the Inyo Mountains of California near Death Valley has been sold to a pair of investors for $1.4 million and they say they plan on reviving the ghost town while preserving its history.
The New York Times reports that Brent Underwood and his friend Jon Bier purchased Cerro Gordo (which translates to "fat hill" hoping to attract visitors to the remote mountain town. They say they plan on spending at least $1 million to get things started.
The town was originally put up for sale for around $925,000, but after a story about the listing went viral, Jake Rasmuson of Bishop Real Estate said he got hundreds of offers for the town. The previous owners of the town, who wished to remain anonymus, were brothers who inherited the town from their family Rasmuson said.
Final sale of the ghost town was completed last Friday (the 13th), which seemed appropriate for the abandoned mining town 200 miles north of Los Angeles.
Cerro Gordo was one of hundreds of mining towns that sprung up across the state after gold was discovered. A man named Pablo Flores discovered silver at the site and began mining operations there By 1869, the town had become California's largest producer of silver and lead in the state, but it came at a price. The town's brief chapter in California history was marked by violence - records indicate that at least one murder a week occurred there during the height of the Wild West in the 1870s.
Falling prices and setbacks ended much of the mining activity there, until a brief renaissance in the early 1900s when high-grade zinc was discovered at the site. However, production fell over the years until the 1950s when it was eventually abandoned by people.
Several houses, including an eight-bed bunkhouse, a church that can also serve as a small theater, a general store and a museum were included in the purchase. There's also rumors of ghosts haunting the town, Rasumuson added, which may or may not have increased the value of the property.
Underwood tells the New York Times that he plans on moving to his newly purchased town from Austin to help his partner manage restoration activities. He doesn't expect the work to be easy, saying his first year out there will likely be a "labor of love."
"We might get quite a bit more done because there's not too many distractions when you're up miles away from anybody else," he said.
Photo: Wikimedia Creative Commons License